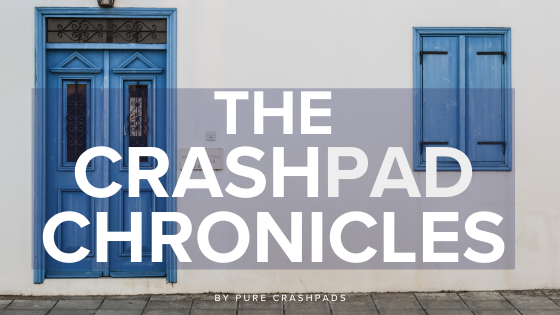 $71 Billion Projected Rental Revenue for 2023
450 Million Total vacation rental users worldwide
---
The short-term rental industry is BOOMING!  Short-term rentals have toppled the hotel industry. With more and more people having the flexibility to work from anywhere, a growth in the airline industry and an increasing number of crew members; Crash pads are the next big thing. 
I've had so many people recently ask me, what is a Crash pad? Is it a large foam pad that people have under them when rock climbing? Is it a nightly vacation rental?
In truth, Crashpads are paving the way as a new industry for short-term rentals. There really isn't anything else like them. A place where you can rent out a bed on a month-to-month basis, targeted towards traveling professionals who are well maintained and have a reputation to uphold. Not just that, but the fact that these month-to-month rentals are NOT considered 'illegal short-term rentals' in the various states that prohibit such accommodations (such as Colorado, California and New York). It's a no brainer that crashpads are the new wave of rentals.
People outside of the airline industry don't necessarily understand how it works, and as a pilot myself I can't tell you how many times I've had to search for places to stay when I was based outside of my hometown. Needing to find a short-term rental that didn't cost an arm and leg and allowed me to reserve a space for a month+ while also offering me the standard accommodations I would have at my own home. And because I was constantly traveling it didn't make sense for me to rent an entire home to myself or even an entire bedroom (in honesty I wasn't there enough to justify it). But then I came across crash pads, short-term month-to-month rentals, usually bed rentals, where you share a house with other professionals (usually share a room with multiple individuals); that still feels like a home.. except with a bunch of roommates. But it works! You pay a fraction of the price, have a clean bed to sleep in, a place to cook a meal and are usually pretty close to the airport. Oh and most importantly you pay $ compared to $$$$... it works and its great. 
It was because of the challenges I personally faced that  pure crashpads was born. This secret hidden gem of crash pads should be a secret, NO MORE. I wanted to share it with the world and also help my fellow crew members find a place to stay without the hassle of google searches, going into crew rooms to take pics of posters/brochures or having to pay for a hotel with no fridge.
Easy enough right? Not exactly, my wife who is a marketing exec in the tech space helped to build the site and after 3 years of attorneys, designers, web develops, business plan adjustments, we can finally say it's DONE and it's ready for YOU. 
We've built a site that is FREE for crewmembers, traveling professionals, traveling military or anyone in need of short-term bed or room rentals where they can easily find Crash pads that will suit their needs. AND we created a way for crashpad homeowners to list their properties and connect with traveling professionals. 
So what's the catch? Well there isn't! I just want to help those who have to travel for a living make their search for their next home away from home a bit easier while providing a channel for homeowners to find the right tenants for them. 
Want to check out what it means to list with us? 
OR
Search for available properties? Check out more.